This SnapShots in Akiba site has some anime, game, or seiyuu related snapshots taken while walking around in the Akihabara area.
Comments to snapshots@usagi.org.
PC | smartphone
Nanjou Yoshino two singles
2017-05-18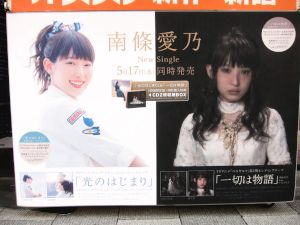 In the middle of May 2017, there were displays at Gamers and Sofmap for the latest singles by Nanjou Yoshino.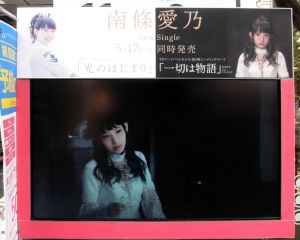 The two CDs "Hikari no Hajimari" and "Issai ha Monogatari" went on sale 5/17.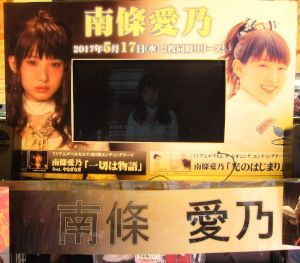 2017-05-18
2017 SnapShots:
1 2 3 .. 9
List of recent SnapShots:

-show all months-
-all categories-
PC | smartphone
Some other AkibaSearch services below:

AkibaSearch general search
AkibaSearch blog search