This SnapShots in Akiba site has some anime, game, or seiyuu related snapshots taken while walking around in the Akihabara area.
Comments to snapshots@usagi.org.
PC | smartphone
Mizuki Nana "Live Park" tapestry
2017-03-07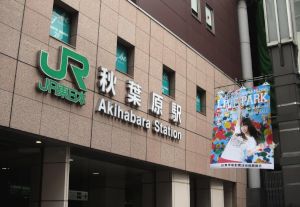 In March 2017, there were tapestries on the south side of JR Akihbara Station for the latest live bluray/DVD by Mizuki Nana.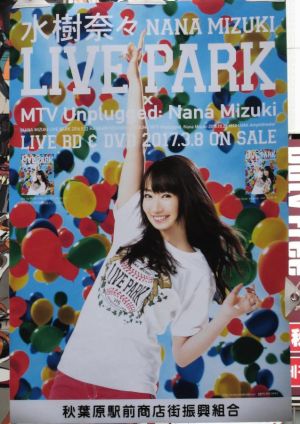 "Live Park" goes on sale 3/8.
2017-03-07
2017 SnapShots:
1 2 3 .. 9
List of recent SnapShots:

-show all months-
-all categories-
PC | smartphone
Some other AkibaSearch services below:

AkibaSearch general search
AkibaSearch blog search