This SnapShots in Akiba site has some anime, game, or seiyuu related snapshots taken while walking around in the Akihabara area.
Comments to snapshots@usagi.org.
PC | smartphone
Love Live Sunshine in JR Akihabara
2017-03-02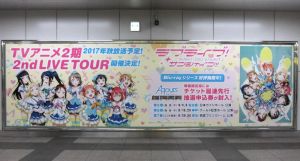 In March 2017, there was a large advertisement for Love Live on the second floor of JR Akihabara Station.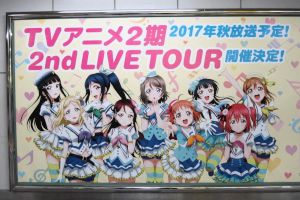 There will be a 2nd TV anime in the fall of 2017.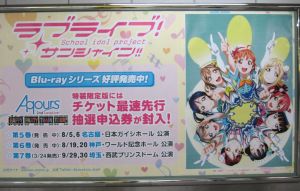 The Aqours 2nd Live Tour will take place in Nagoya, Kobe, and Saitama.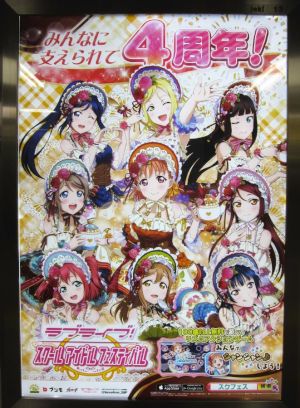 It was also the 4th year for the game School Idol Festival.
2017-03-02
2017 SnapShots:
1 2 3 .. 9
List of recent SnapShots:

-show all months-
-all categories-
PC | smartphone
Some other AkibaSearch services below:

AkibaSearch general search
AkibaSearch blog search