This SnapShots in Akiba site has some anime, game, or seiyuu related snapshots taken while walking around in the Akihabara area.
Comments to snapshots@usagi.org.
PC | smartphone
Try Sail "Cobalt"
2015-08-18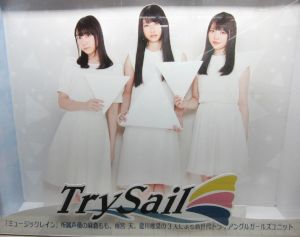 In the middle of August 2015, there were advertisements at Animate, Toranoana, and Gamers for the new single by the seiyuu group Try Sail.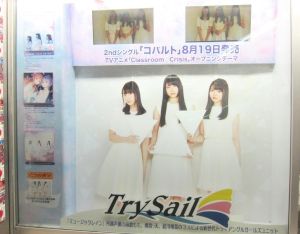 Try Sail's second single Cobalt goes on sale 8/19.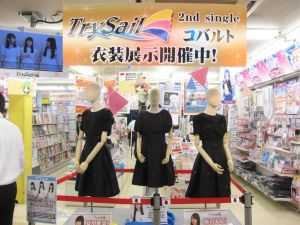 At Gamers there was a display of the black outfits worn by the three girls.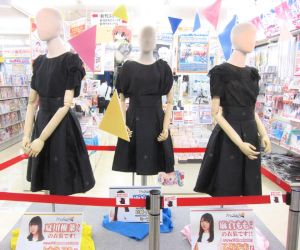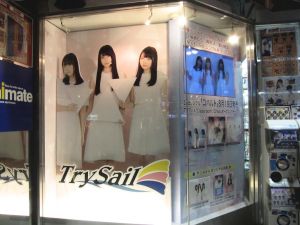 The store front window at Animate.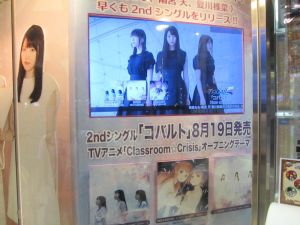 2015-08-18
2015 SnapShots:
1 2 3 .. 31
List of recent SnapShots:

-show all months-
-all categories-
PC | smartphone
Some other AkibaSearch services below:

AkibaSearch general search
AkibaSearch blog search