2015-04-02

At the beginning of April there was a store front window display at Gamers for the 26th single by Tamura Yukari.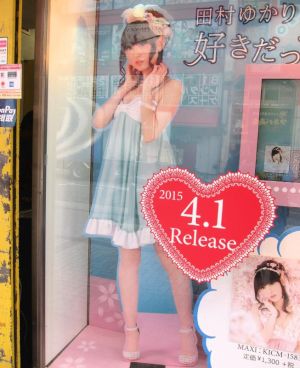 There was a large pop of Yukari in the window.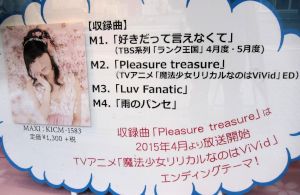 "Suki datte Ienakute" went on sale 4/1.

There was also a wall poster for the CD at the entrance of Gamers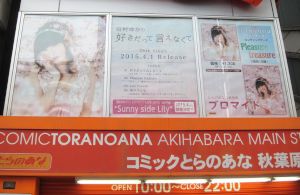 There was also a second floor window display at Toranoana.