2014-11-19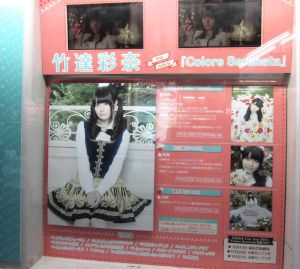 At Toranoana, there was a store side window advertisement for the second album by Taketatsu Ayana.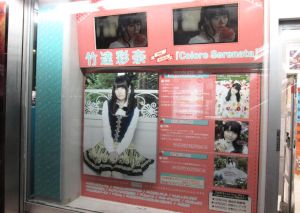 The album "Colore Serenata" went on sale 11/19.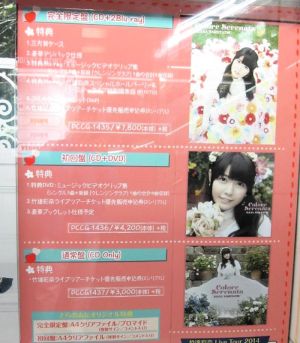 There were three versions of the album: CD+2 blurays, CD+DVD, CD only.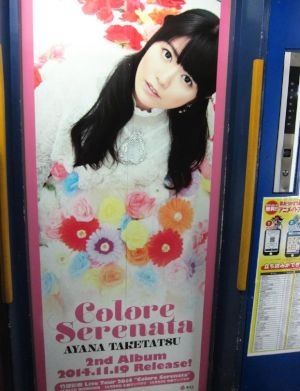 At Animate there was an ad on the elevator door.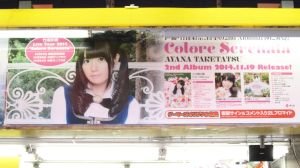 At Gamers there was a sign right above the entrance.