This SnapShots in Akiba site has some anime, game, or seiyuu related snapshots taken while walking around in the Akihabara area.
Comments to snapshots@usagi.org.
PC | smartphone
Printemps "Eien Friends"
2014-11-12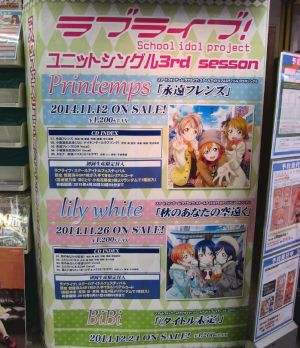 There was a wall advertisement near the entrance of Gamers for the third single by the Love Live subgroup Printemps.

Eien Friends went on sale November 12.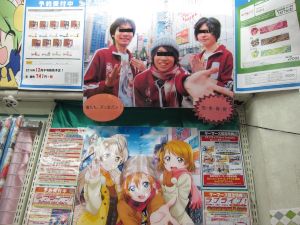 There was also a photo of three Gamers workers who did the same pose as the front cover of the CD.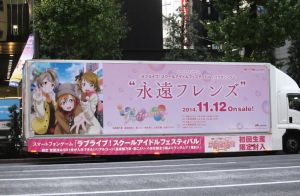 There was also an advertisement truck for this CD driving around Akihabara during the week of November 10.
2014-11-12
2014 SnapShots:
1 2 3 .. 30
List of recent SnapShots:

-show all months-
-all categories-
PC | smartphone
Some other AkibaSearch services below:

AkibaSearch general search
AkibaSearch blog search