2014-10-19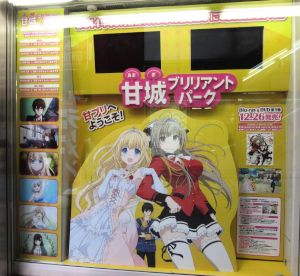 In early October there was a store side window display at Toranoana for the TV anime Amagi Brilliant Park.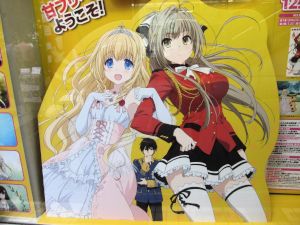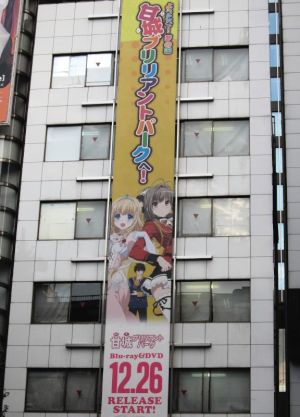 There was also a large tapestry advertisement for the Ama Buri bluray and DVD, going on sale 12/26.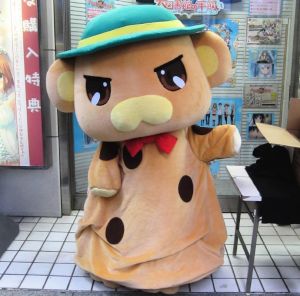 On October 19, a life-sized Moffle appeared in front of Toranoana.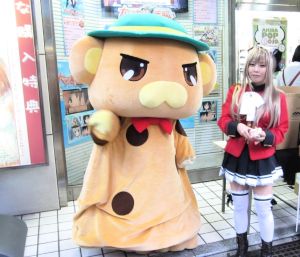 There was also a cosplayer dressed up as Isuzu passing out a name card of Moffle.