This SnapShots in Akiba site has some anime, game, or seiyuu related snapshots taken while walking around in the Akihabara area.
Comments to snapshots@usagi.org.
PC | smartphone
No Gamers No Life Museum @Gamers
2014-06-16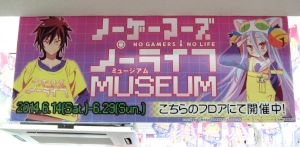 Between June 14 and June 29, there was a No Gamers No Life Museum on the 7th floor of Gamers, based on the anime No Gamer No Life.

Photos were allowed of almost everything. There were just two glass showcases of drawings and other artwork where photos weren't allowed.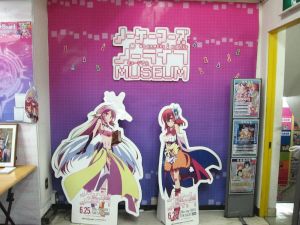 There were a couple of character pops near the entrance.
There was a wall of anime panels, one wall of goods, and two costumes on display in the middle of the room.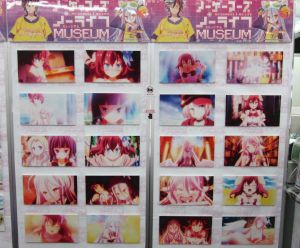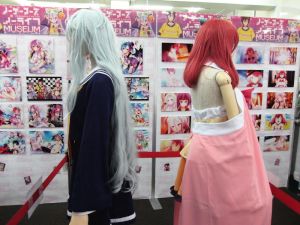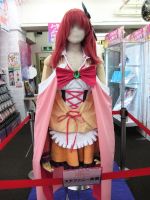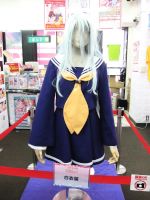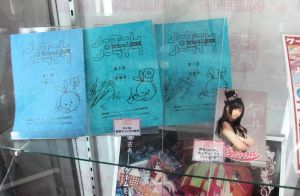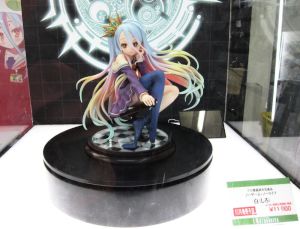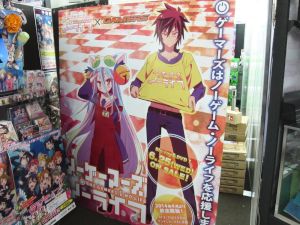 2014-06-16
2014 SnapShots:
1 2 3 .. 30
List of recent SnapShots:

-show all months-
-all categories-
PC | smartphone
Some other AkibaSearch services below:

AkibaSearch general search
AkibaSearch blog search