This SnapShots in Akiba site has some anime, game, or seiyuu related snapshots taken while walking around in the Akihabara area.
Comments to snapshots@usagi.org.
PC | smartphone
Atama no Oomori Gyuudon
2014-03-10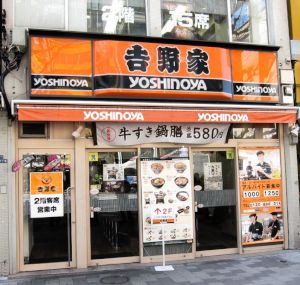 At the beginning of March 2014, the gyuudon chain store Yoshinoya had a campaign for the "atama no oomori" gyuudon.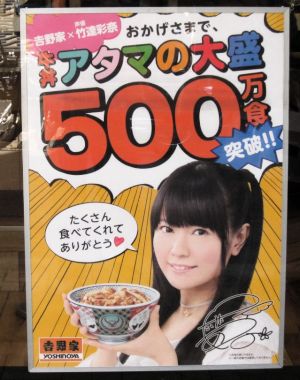 Taketatsu Ayana was the campaign girl for this event, and there were posters of Ayana at all of the Yoshinoya stores. They had sold over 5 million bowls of the "atama no oomori" gyuudon.
2014-03-10
2014 SnapShots:
1 2 3 .. 30
List of recent SnapShots:

-show all months-
-all categories-
PC | smartphone
Some other AkibaSearch services below:

AkibaSearch general search
AkibaSearch blog search