2014-01-14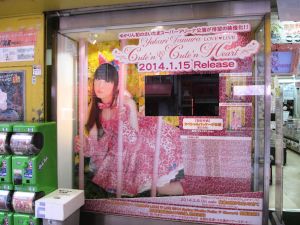 In the middle of January there was a store front display at Gamers for Tamura Yukari.

The Bluray and DVD containing Yukari's concert in Saitama Super Arena, "Cute'n Cute'n Heart", will go on sale 1/15.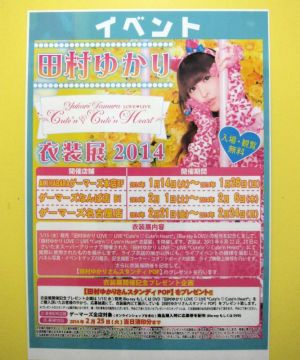 There was also an exhibition of Yukari's concert outfits on the 8th floor of gamers between 1/14 and 1/26.

In the middle of the room, there were 7 outfits that Yukari wore during the concert. One wall had 24 A4 sized panels of concert photos. There were also 3 glass cases containing concert goods.

Photos not allowed inside this exhibition.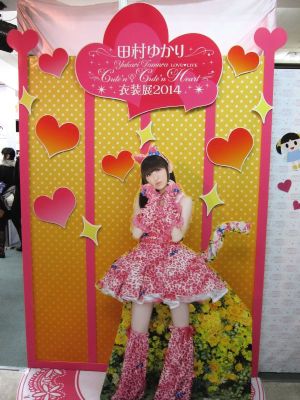 Just outside of the exhibition, there was a life-sized pop of Yukari, and photos were allowed here.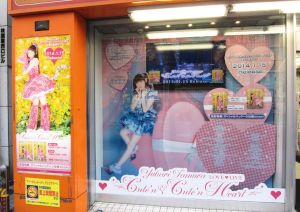 At Toranoana, there was also a store front display for Yukari's Bluray/DVD.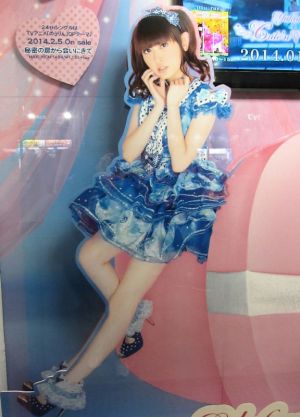 There was a life-sized pop of Yukari in the window.

Yukari's 24th solo single will be released on 2/5, and it will be the OP for the TV anime Nourin.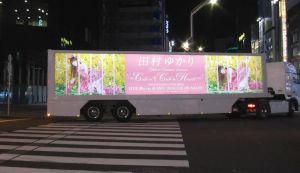 There was also a brightly lit up advertisement truck for this disc running around Akihabara at night.