This SnapShots in Akiba site has some anime, game, or seiyuu related snapshots taken while walking around in the Akihabara area.
Comments to snapshots@usagi.org.
PC | smartphone
Mizuki Nana, Mimori Suzuko at Gamers
2013-10-30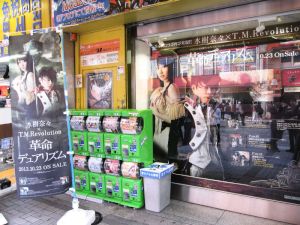 At the end of October, there were window display and advertisement flags for Mizuki Nana and Mimori Suzuko CDs at Gamers.

There was a window display and flag for the collaboration CD by Mizuki Nana and TM Revolution.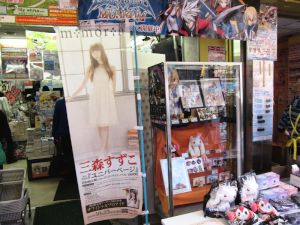 There was an advertisement flag for the third single by Mimori Suzuko, Univer Page which is the opening song to the TV anime Outbreak Company.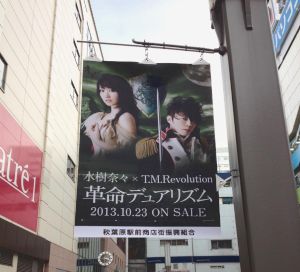 There were also tapestries on the street lights for Nana's CD.
2013-10-30
2013 SnapShots:
1 2 3 .. 20
List of recent SnapShots:

-show all months-
-all categories-
PC | smartphone
Some other AkibaSearch services below:

AkibaSearch general search
AkibaSearch blog search