2013-09-29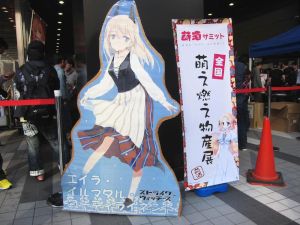 On September 29, 2013 there was a moe food and drinks event at Bellesalle Akihabara.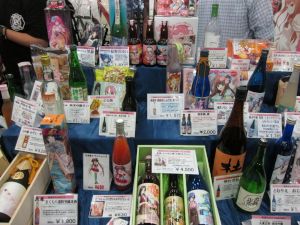 There were many wines, beers, sake, and other foods and drinks which used cute characters as their mascots.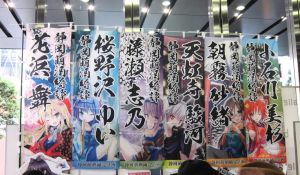 Most of the characters were original characters, but there were a few shops that had tie ups with popular anime characters.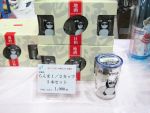 There was a tie up with Takahashi Rumiko characters from Ranma 1/2, Maison Ikkoku, and Urusei Yatsura.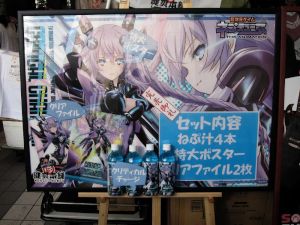 They sold a special set of the Choujigen Game Neptune drink Critical Charge, 4 bottles plus a poster and two clear files for 1000 yen. But this had sold out very quickly.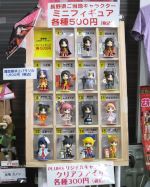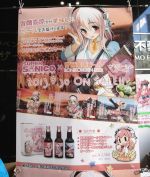 Many of the booths that had alcohol allowed people to taste the drinks. It was possible to get the little tasting cup for 100 yen at the entrance.

Some booths also sold goods of the cute characters.

There were also some stage events throughout the day, such as talk events by the seiyuu of the mascot characters and songs by local minor idol groups.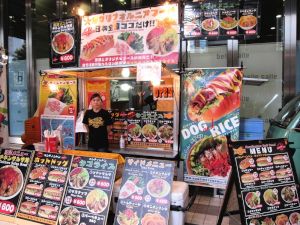 In addition to the Moe food and drink booths, there were several food trucks. Most of them were serving non-Japanese foods, such as California and Hawaii dishes.