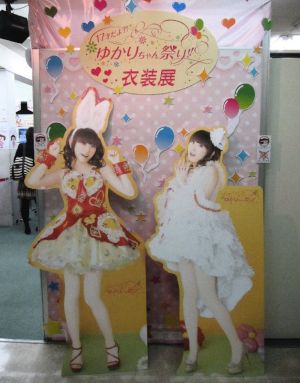 Pictures were not allowed inside the exhibition, but there were two life sized pops of Yukari just outside of the room, and photos were allowed of these pops.

Inside, there were 12 bright and frilly concert outfits in the middle of the room. The outfits were the ones that Yukari wore during the concert of 2/27 at Pacifico Yokohama.

There was one wall of 36 A4 sized photo panels of the concert. There were also glass cases containing concert goods, such as T-shirts and posters.