This SnapShots in Akiba site has some anime, game, or seiyuu related snapshots taken while walking around in the Akihabara area.
Comments to snapshots@usagi.org.
PC | smartphone
Ro-Kyu-Bu "Get Goal"
2013-06-30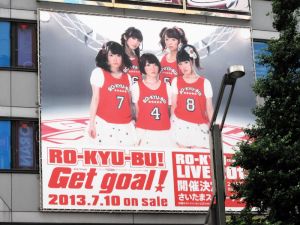 At the end of June, a large advertisement for the second single by the seiyuu group Ro-Kyu-Bu went up on the front wall of Akiba Sofmap 1.

The CD "Get Goal" will go on sale July 10, 2013.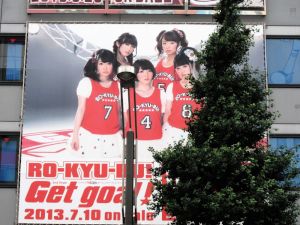 Unfortunately there is a street light and a large tree right in front of Sofmap, so you can't get a clear view from right in front of the building.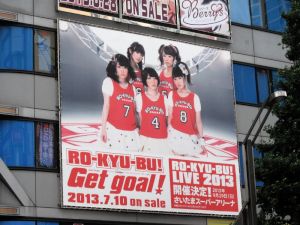 There is also going to be a Ro-Kyu-Bu Live 2013 on September 29, 2013 at Saitama Super Arena.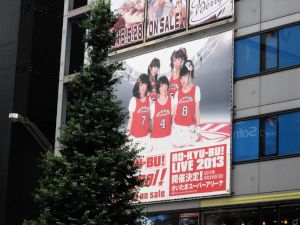 2013-06-30
2013 SnapShots:
1 2 3 .. 20
List of recent SnapShots:

-show all months-
-all categories-
PC | smartphone
Some other AkibaSearch services below:

AkibaSearch general search
AkibaSearch blog search