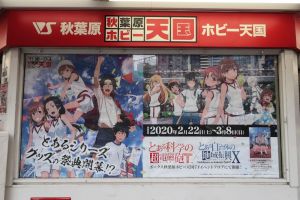 Between February 22 and March 8, 2020, there was an exhibit on the 7th floor of Volks for Toaru Kagaku no Railgun T.

There were character pops. There were location photos of Tachikawa, along with the anime panels.

There were also pet bottle wrappers of the coconut and pineapple cider drinks with the Railgun characters on them.