2019-09-10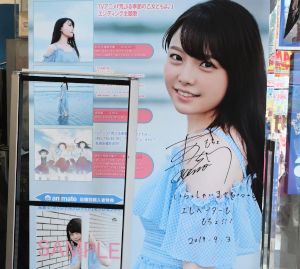 In September 2019 there were displays for the latest single by Asakura Momo in various shops in Akihabara.

Momo's 7th single "Yume Cinderella" went on sale 9/4.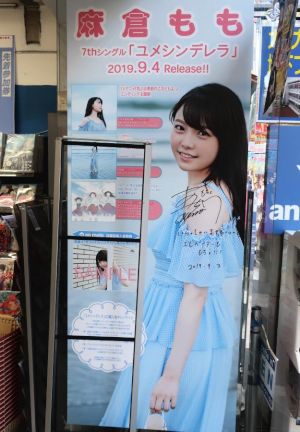 At Animate there was an advertisement on the front door.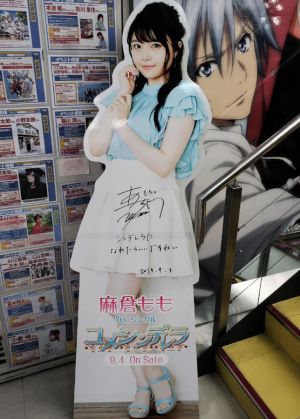 There was also a pop of Mono on the 6th floor.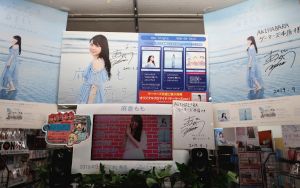 There was a display on the 5th floor of Gamers.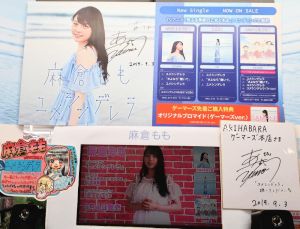 Momo went to Gamers on 9/3 and signed a lot of stuff.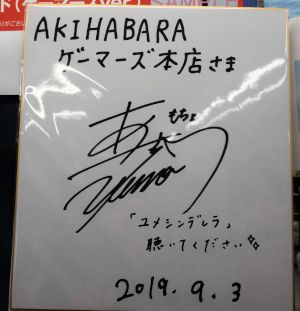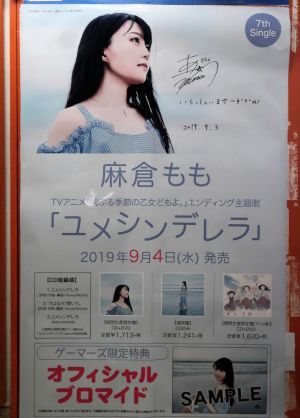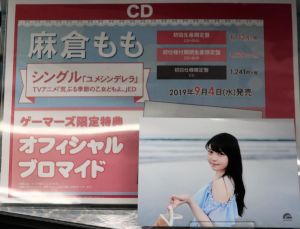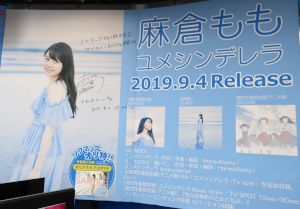 Sofmap also had some displays.