2014-08-11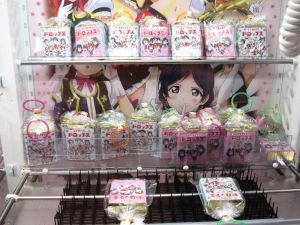 There were many new ufo catcher items for Love Live that came out at the beginning of August 2014.

Because of Love Live campaign at Sega that began on August 5, many new items came out on that date.

Two types of cans of candy.

A box containing three small cups of ramen.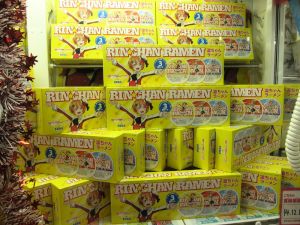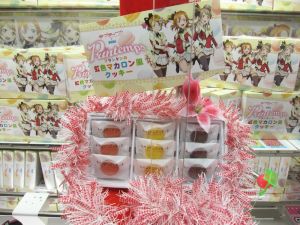 A box of Printemps cookies.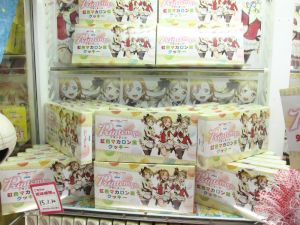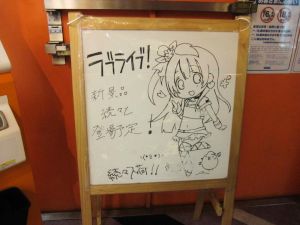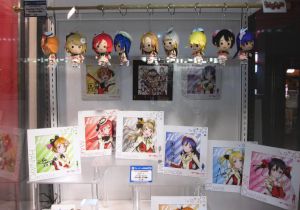 In addition to the current goods, Sega Akihabara had a display of the goods that were going to come out in September and later.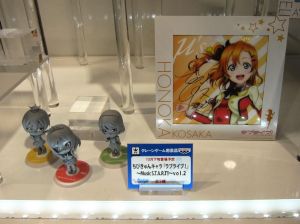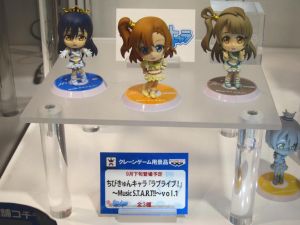 The small figures of Honoka, Kotori, and Umi will come out at the end of September.