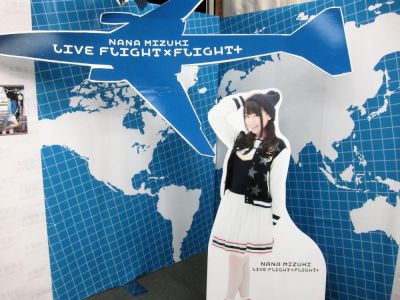 Between January 13 and 25, there was a Mizuki Nana outfit museum on the 8th floor of Gamers.

There were several concert outfits on display in the middle of the room. There were also many concert photo panel on display on the walls.

Photos not allowed, except for the pop.