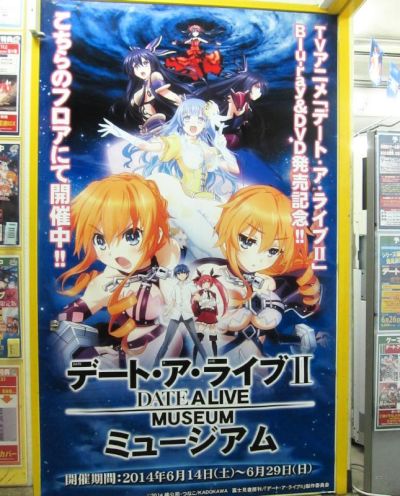 Between June 14 and June 29, there was a Date A Live II Museum on the 5th floor of Gamers. This museum took up the entire 5th floor.

Photos were not allowed, except for some character pops in the corner of the room.

In the middle of the room, there were four black outfits on display. These outfits were worn by the seiyuu: Misato, Nomizu Iori, Togashi Misuzu, and Sadohara Kaori.

There was a wall of anime panels, and a few glass showcases containing various goods and artwork. There were also many goods on sale.