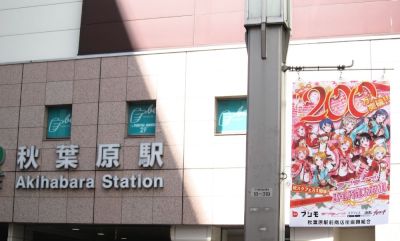 On March 20, 2014 the tapestries on the south side of JR Akihabara Station changed to a Love Live tapestry.

This tapestry advertised that the Love Live School Idol Festival smartphone game passed 2 million users.

The previous Love Live tapestry marking the 1 millionth user was up in December 2013.