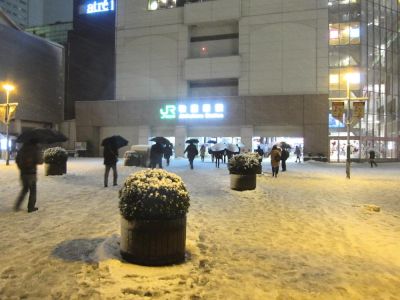 On February 14, 2014 the second big snow storm hit Tokyo. Here are some photos of Akihabara at around 20:00.

Until 16:00 or so, it was warm enough that the snow just melt when it fell to the ground. But in the evening, the snow accumulated.

JR Akihabara Station had one shutter closed, and the rest partially closed.