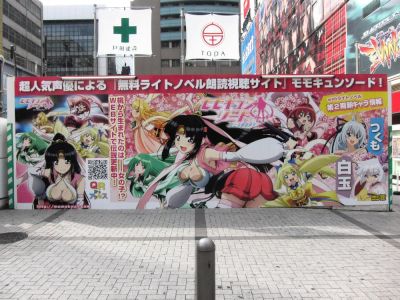 At the beginning of September at the construction site of the Radio Kaikan, there was a large advertisement for Momo Kyun Sword.

Momo Kyun Sword is a lite novel that is distributed on the web.

The previous advertisement at this site (during the last weeked in August), was for the Nanoha prizes.