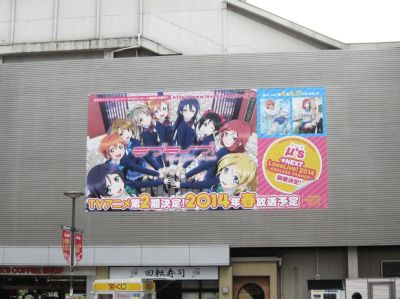 Starting June 17, there was a large advertisement for the second Love Live School Idol Project TV series on the space next to Akihabara Station Denkigai Exit.

The TV series is due to be aired in the Spring of 2014.

This advertisement was taken down at the end of June.